[title_words_as_hashtags

Qantas has notified its pilots of communication interference from what is thought to be GPS jamming from Chinese warships.
In a note issued by the airline on Thursday, pilots were warned interference had been detected in the western Pacific and South China Sea. 
"Qantas Group aircraft have experienced interference on VHF from stations purporting to represent the Chinese Military in the western Pacific and South China Sea," the note read. 
"Group aircraft have experienced GPS jamming suspected to originate from warships operating off the North West Shelf of Australia.
However, pilots were told there had been "no safety events reported that relate to this activity." 
VHF stands for 'very high frequency' and covers a range of radio waves from 30 to 300 megahertz (MHz). 
Pilots were provided with guidance on what to do in these circumstances. 
"Should flight crew experience this interference they should continue to track via their assigned clearance and report the interference to the controlling ATC authority," the advice read.
"An Intelex Report must be submitted providing details of the event or any other unusual activity after landing."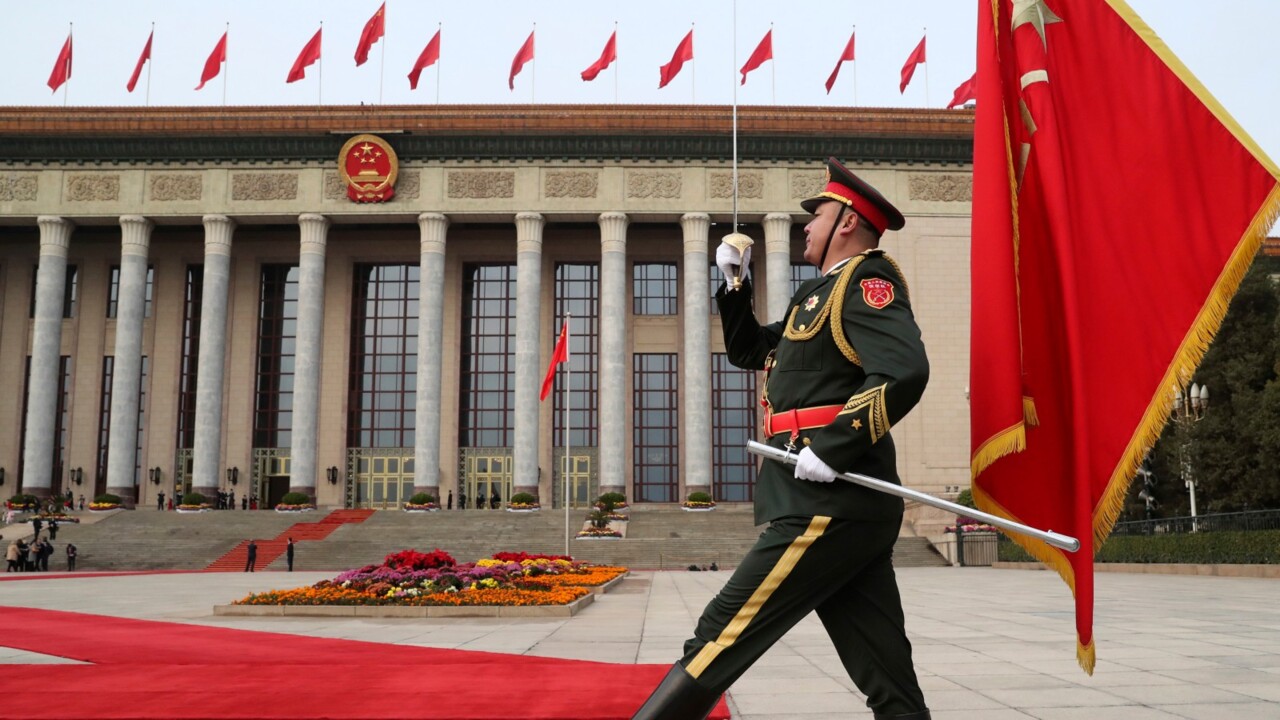 The International Federation of Air Line Pilots' Associations released a statement earlier this month confirming it had been made aware some airlines and military aircraft were being called over by warships. 
"IFALPA has Been made aware of some airlines and military aircraft being called over 121.50 or 123.45 by military warships in the Pacific region, notably South China Sea, Philippine Sea, East of Indian Ocean," the statement read. 
"In some cases, the flights were provided vectors to avoid the airspace over the warship. We have reason to believe there may be interferences to GNSS and RADALT as well.
"IFALPA is engaging with IATA and Air Navigation Service Providers (ANSPs) to ensure that all parties are aligned with our procedures and to prevent this from occurring in the future."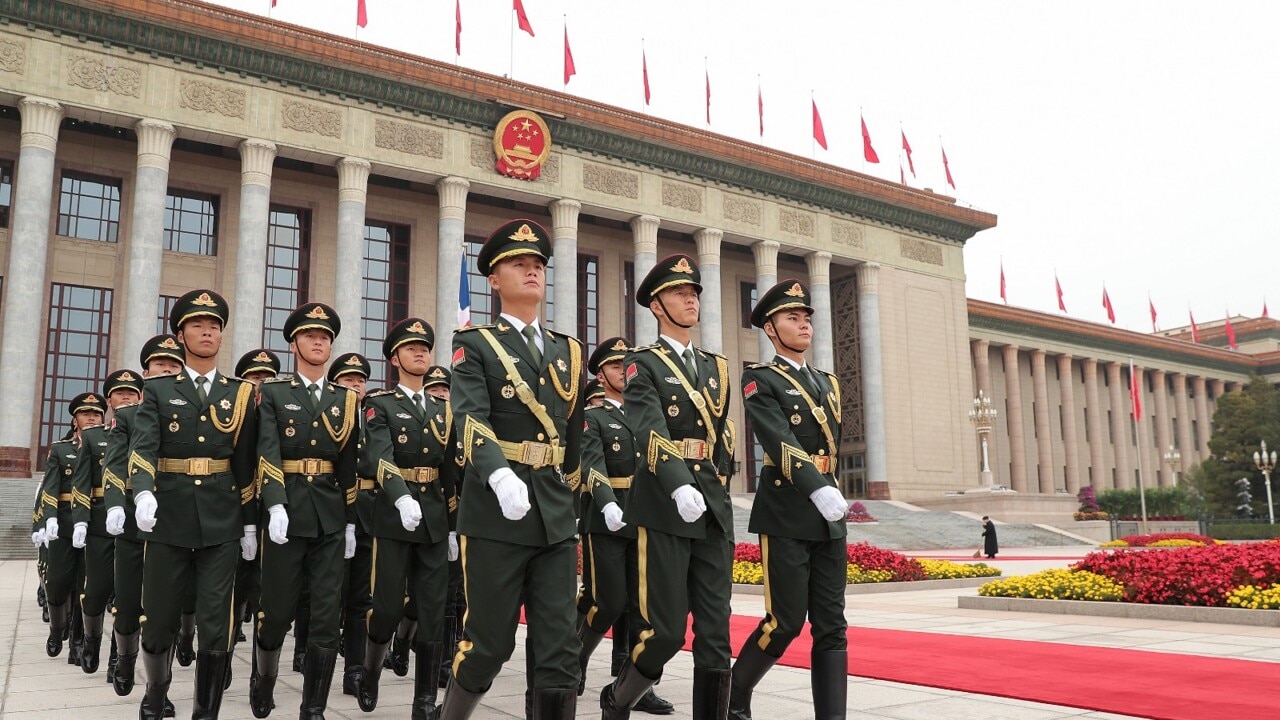 The incident comes as China continues to hit back at the historic AUKUS submarines deal.
Australia will acquire a fleet of eight nuclear-powered submarines under the trilateral partnership, which is expected to cost between $268 billion and $368 billion.
In the meantime, Australia will also purchase three Virginia class subs from the United States to plug capability gaps, with the Collins class boats set to retire over the next 15 years. 
Speaking to reporters at a press conference on Wednesday, Chinese Foreign Ministry spokesperson Wang Wenbin said the submarine deal posed "serious nuclear proliferation risks".
"The AUKUS nuclear submarine cooperation marks the first time in history for nuclear weapon states to transfer naval nuclear propulsion reactors and large amounts of weapons-grade highly enriched uranium to a non-nuclear weapon state," he said. 
"There is nothing in the current IAEA (International Atomic Energy Agency) safeguards system that can ensure effective safeguards, and there is no guarantee that these nuclear materials will not be diverted by Australia to build nuclear weapons.
"Therefore, such cooperation poses serious nuclear proliferation risk."
Mr Wenbin urged the three nations to fulfil their "non-proliferation obligations" and "refrain from undermining the authority and efficacy" of IAEA safeguard systems.