[title_words_as_hashtags

The Princess of Wales gave a muted but powerful nod to the Queen as she donned a famous jewellery piece belonging to her late grandmother-in-law.
Putting her incredible piano skills on display in the opening segment of the finale, the princess wore a statement cobalt blue gown along with a pair of sparkling silver pendant earrings once worn by her late Majesty.
Kate complemented her flowing Jenny Packham dress with a loose curl hairstyle to complete the graceful get-up.
In the "surprise" Eurovision appearance, the 41-year-old British royal played a short instrumental piece on the piano, sitting in Windsor Castle's grandiose Crimson Drawing Room.
The pre-recorded 10 second clip featured in a performance by Kalush Orchestra – the winners of Eurovision 2022 – played live in Liverpool and on video in Ukraine.
Although scheduled to be hosted in Ukraine (as per tradition of the winning country hosting the following year's Eurovision), the song competition had to be held in Liverpool this year given the ongoing invasion of Russia in the war-torn nation.
The Prince and Princess of Wales shared the piano performance, created by Joe Price and Kojo Samuel, on Twitter early Sunday morning.
"A Eurovision surprise. A pleasure to join Kalush Orchestra in a special performance of last year's winning Eurovision entry. Enjoy the show, Liverpool," the tweet reads.
The post was well-received to a crowd of joyous fans.
"Absolutely stunning and beautiful," one commented.
"She will make a fabulous Queen."
A second said Kate looked "absolutely gorgeous".
"Such a wonderful surprise. We can all say that Princess of Wales is a super talented pianist," they said.
"ALL THE POINTS FOR THE PRINCESS," a third wrote with delight.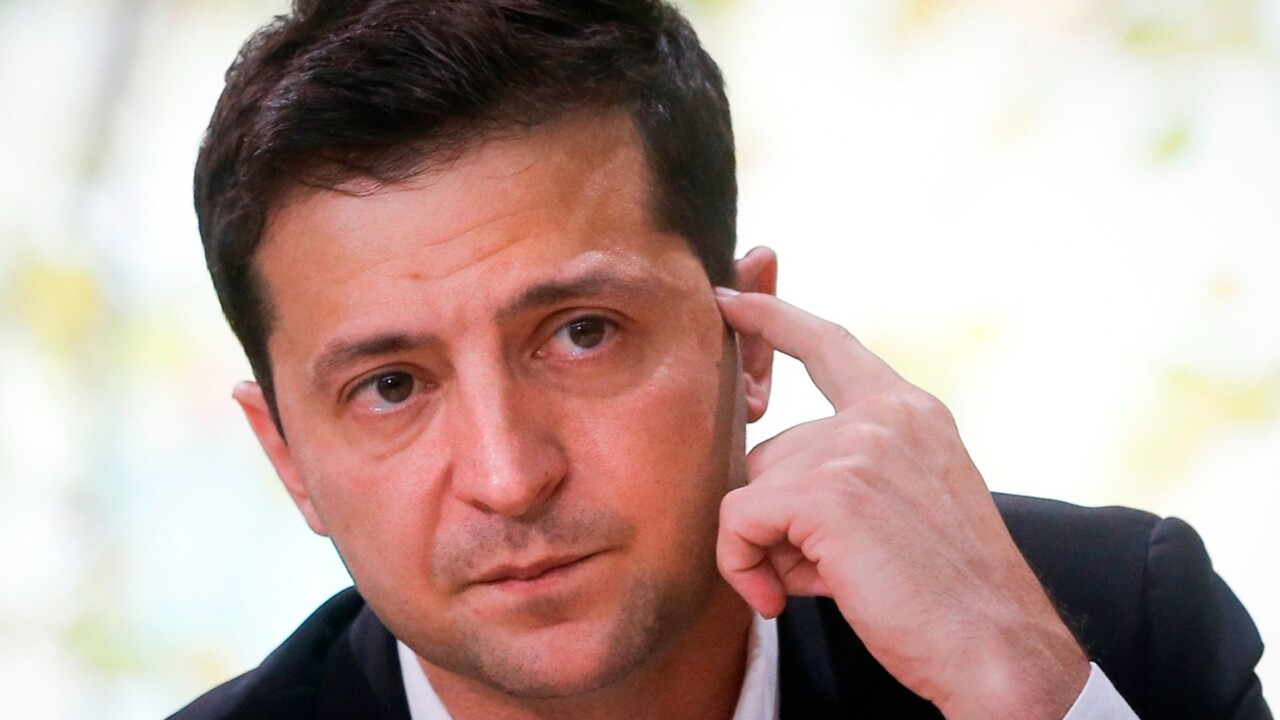 Kate's participation in Eurovision's musical sequence marks just the second time she has showcased her musical talent in public.
Her first public performance was at a Christmas carol service hosted at Westminster Abbey in 2021, where she accompanied Scottish singer Tom Walker on the piano for his debut track 'For Those Who Can't Be Here'.
A royal source told People magazine at the time the princess had learned how to play keys as a child and that the instrument had comforted her through the COVID-19 pandemic.
"Music was very important to the Duchess during the lockdowns," the source said.
"She also recognises the powerful way in which music brings people together – especially during difficult times."
Kate undertook musical studies in the 1990s, reaching grade three on the piano. She also studied singing and the flute, achieving grade five theory in both.