[title_words_as_hashtags

AFL and Hawthorn legend Luke Hodge has spoken out in an interview on SEN, revealing he has noticed "you can physically see" the effect an investigation into racial allegations has had on his former coach Alastair Clarkson.
The AFL has been conducting an investigation into claims of racist behaviour launched against Clarkson while he was at the helm of Hawthorn Football Club.
Clarkson recently stepped away from his role as North Melbourne coach on Thursday morning "to focus on his physical and emotional wellbeing."
The 55-year-old has always maintained his innocence alongside former head of football Chris Fagan and player development manager Jason Burt.
The trio are now on the verge of being exonerated as the AFL investigation winds down more than eight months after the original allegations were made public.
Based on available evidence they have no case to answer for according to reports from The Age.
Luke Hodge, former captain and multi-premiership winner with the club while playing under Clarkson, has told SEN's Crunch Time of the differences he has noticed in both Fagan and Clarkson during the course of the investigation.
"Just their demeanour and how they are, you can physically see (changes)… Clarko, he's the emotionally strongest person I've seen, and in my 20 years of football, there's been so much that I've seen him go through which has not fazed him," Hodge said. 
"Physically watching him over the last two months especially but even listening to him, and that confident person who was always invincible is not there anymore.
"I think he's done the right thing and he's looked after himself, he's looked after his family, he's taken a leave of absence to try and get his leave right because he's not the person I've known for 20 years."
Hodge spent 16 years at Hawthorn, winning four premierships in 2008, 2013, 2014 and 2015 and captaining the club from 2011-16 with Clarkson coach of the Hawks from 2005-2021.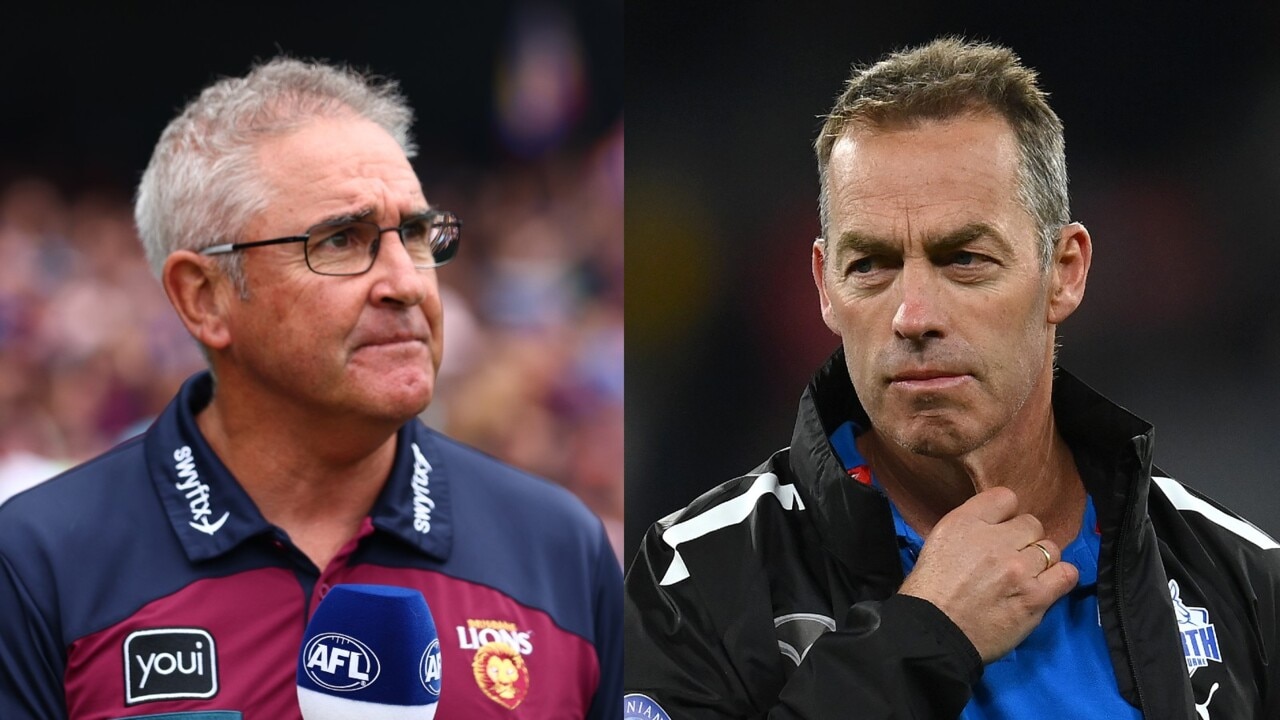 The former midfielder/defender revealed his sympathy for his former colleagues and the tumultuous times they have faced during the course of the investigations.
"Any time you see a mentor of yours who's helped you get through so much personally and professionally, whenever you see them going through pain, it hits you really hard," Hodge continued.
"I'm not the only one, there's been a lot of blokes and teammates who Clarkson has had a massive impact on – and so has Fages – and they're in the same boat.
"You see someone you care for going through so much pain so you sit back and just hope that this thing comes to an end soon so you can see that person you've seen for 20 years somewhat back to what he was."
Clarkson's North Melbourne were languishing in 16th spot prior to his decision to step away.
Brett Ratten was promoted into the senior role for the side with fans taking part in a tribute for the embattled Clarkson by delivering a round of applause in Marvel Stadium on Saturday ahead of their clash with the Sydney Swans.