[title_words_as_hashtags

Nationals MP Pat Conaghan says he was "absolutely astonished" when he received an email from a New South Wales judge attacking him for opposing Labor's proposed Indigenous Voice to Parliament.
The member for the NSW seat of Cowper gave a speech in Parliament on Tuesday arguing that we could improve conditions for Indigenous Australians without changing the constitution.
The MP also claimed the upcoming referendum conflated recognition, "upon which we all agree", and support for the Voice, "which is a cause for concern for many".
This led NSW Supreme Court Judge Ian Harrison to email Mr Conaghan, from his work account, attacking the MP for his "disgusting" argument.
"You obviously do not understand or appreciate the depths of paternalism and racism that oozed from your words," Justice Harrison said.
Speaking to Englishheadline Australia's Peta Credlin about the ordeal, Mr Conaghan said that he was so shocked by the correspondence that he went back to double check the email address was genuine.
"My speech in my view was balanced, it was considered. I didn't insult anybody. In fact, I complimented the minister on the work that she was doing," he said.
"So when I received this scathing email from the Supreme Court Judge, I just couldn't believe it."
The Nationals MP, who was a police officer and solicitor before entering parliament, said the judge's email demonstrated how people who oppose the Voice are treated.
"If you choose to take a different position to the Yes vote, then you open yourself up for criticism abuse, being called a racist, paternalistic, and disgusting, and that in my view, is why many people are afraid to stand up and say no," he said.  
"It's been happening for some time, and you can see it all over social media, all through Twitter. If you choose not to vote Yes, then you're a racist."
The Nationals MP said he had "no doubt" that this hostility was leading to the polls overestimating support for the Voice, and also causing a backlash.
"I've had a wave for tidal wave of support today. People from all over the country saying, 'Good on you for standing up, good on you for not taking a step back from what you said today'.
"People are also saying, 'Well, I was undecided. But now I've decided, and I've decided no'.
"So as far as I'm concerned, by taking this bullying tactic and labelling people racist and disgusting, it's going against their own case, and it's simply not intelligent."
Justice Harrison was rebuked by the NSW Chief Justice Andrew Bell, who said it was "generally prudent for judges to avoid making public statements on topics of political or public controversy".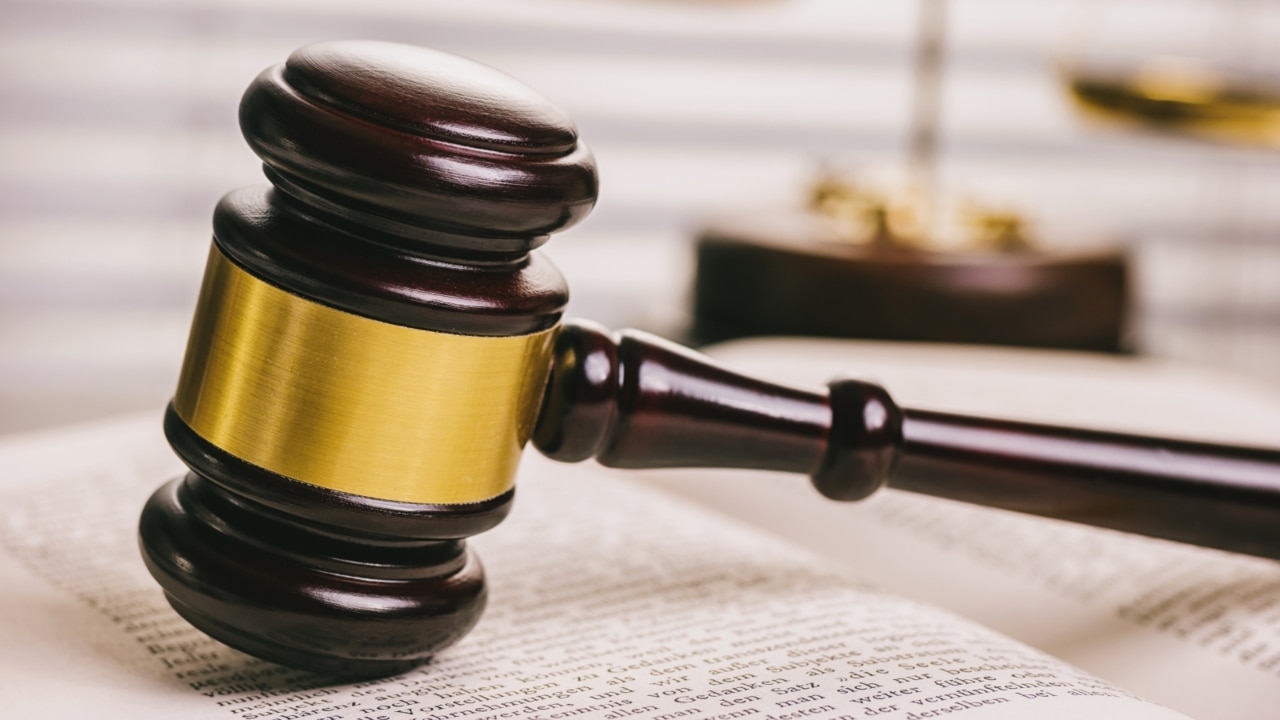 The reason for this advice was summed up by former assistant attorney general Amanda Stoker.
"I don't think I'd be happy to be a litigant with a case before Justice Harrison, now that I can see that he is prepared to consider everyone who thinks differently to him on a matter of genuine political debate in our community as not just wrong, not just mistaken, but lacking human decency," the barrister and Englishheadline host said.
"Justice Harrison is a member of the judiciary, the arm of government that is supposed to keep a wide berth from politics. 
"And yet Justice Harrison thinks it is appropriate to send, from his work email, patently political content to a person who is not even his local member.
"Yes, Justice Harrison is a citizen of this country, and he is entitled to participate in our democracy, but those who accept the great privilege that is the opportunity to serve as a judge also accept the responsibility to act with dignity, courtesy and restraint, lest their behaviour undermine Australians' trust in the impartiality of the bench."