[title_words_as_hashtags

Former deputy prime minister Barnaby Joyce has warned the Voice to Parliament could have extensive powers if enshrined in the constitution, arguing it will lead to inequality and Australians "will be defined".
Debate on the bill to alter the constitution kicked off this week in the House of Representatives and is expected to continue for some time.
Mr Joyce, who has been a strong opposer of the Voice, spoke to Englishheadline Australia on Thursday off the back of his speech in Parliament the night before. 
Asked why he believed the Voice proposal was so dangerous for Australia, Mr Joyce said "because it's a constitutional change". 
"Once it's in the constitution… you can't get rid of it. We had something very similar in the past, it was called ATSIC," he told Englishheadline host Amanda Stoker on The Bolt Report.
"In fact its goals and aspirations were almost equivalent to what the Voice is." 
The Aboriginal and Torres Strait Islander Commission (ATSIC) was designed in 1990 to enable Indigenous Australians to be more involved in the processes of government.
However, it was abolished in 2004 following controversial allegations against the body's then-chairman Geoff Clark.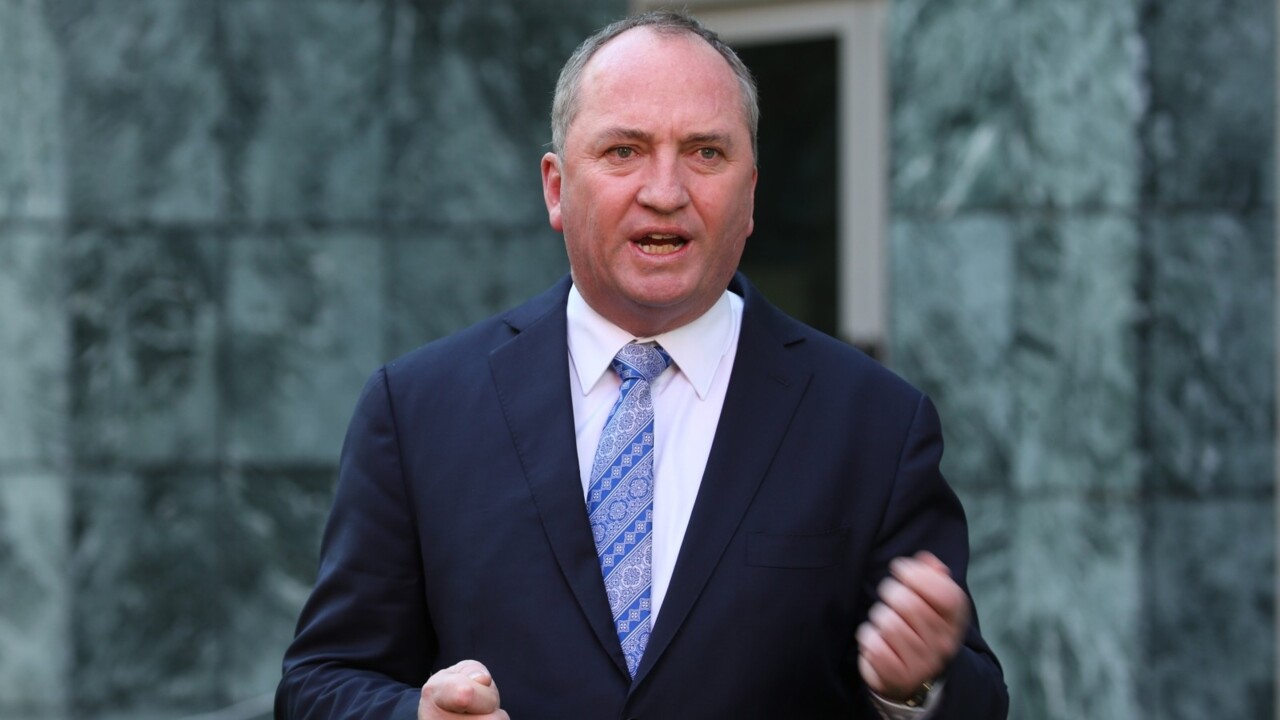 "We have to be really careful what we put in that constitution, and also the constitution is a document that is the preamble of how Australians see themselves," Mr Joyce continued. 
"It's not an exciting document and thank God it isn't. It's a very boring document. It's got to remain boring because that's how we keep peace and stability."
The Nationals MP argued the intention of constitutional conventions held back in the 1880s was to make Australia an "egalitarian place of one people". 
Mr Joyce said this was reinforced in the 1967 referendum and by lyrics in the Australian National Anthem, "We are one and free". 
"But, this change says that you are not one, you are actually at this point two, and you'll be defined," he said. 
"That is an anathema because we don't want Australians defined by their race, by their creed, by their colour, by their religion, by their sexuality. 
"The whole point of this nation is that we are unique in the world by reason of our abhorrence to sort of hereditary title, to class… why would we insert it in our constitution and take the first step on something that should have been left behind in around about 1901?"
During his speech in Parliament on Wednesday, Mr Joyce cited an entry of the United Nations Declaration on Human Rights.
"Article one United Nations Convention on Human Rights says that people are born of equal rights and equal dignity. Isn't that a powerful statement?" he said.
"You're all born the same, you're all born of equal rights and equal dignity. You all have the same opportunities.
"What this will do is the perverse mechanism that you'll be born of different rights, by the reason of the colour of your skin."
On Thursday afternoon, Prime Minister Anthony Albanese delivered a passionate speech during the referendum legislation debate in the House of Representatives.
Mr Albanese urged Australians to support the Voice to Parliament and reinforced Labor's position on not changing the wording of the proposal, keeping in the executive government clause.
He also noted that Friday marks the six-year anniversary of the Uluru Statement from the Heart, which extends a "generous and optimistic invitation" to the people of Australia to support a First Nations Voice.
"Through this legislation, and this referendum, our government is giving the people of Australia the opportunity to take out that invitation to grab that hand," Mr Albanese said.
"If not now, when?"
The bill will be put to vote in June after debate has finished.