[title_words_as_hashtags

Shadow ministers Jacinta Price and Bridget McKenzie have criticised the Australian Electoral Commission over its enrolment advertising ahead of the Indigenous Voice to Parliament referendum, as the agency pushes back the allegations.
Multiple No campaigners, including Indigenous affairs advocate Warren Mundine, have attacked the AEC in recent days over the advertisements, accusing it of favouring a Yes campaign. 
Ahead of the referendum later this year, the AEC has shared a series of ads in an effort to boost enrolment, particularly in Indigenous communities.
Some of the ads feature First Nations people in front of a map of Australia with Indigenous artwork, accompanied by the tagline, "Our Vote. Our Future".
The AEC's advertising came under fire from the Coalition on Friday. 
Speaking to reporters, shadow minister for Indigenous Australians Jacinta Price was asked if she shared the same concerns as Mr Mundine, who claims the advertisements cross the line of impartiality.
"What's displayed is an Indigenous person and this is a vote for their future. That would suggest to me, it leans toward one side," Senator Price said. 
"I mean, you know, an everyday Australian would suggest, would look at that and think that particular way.
"So, yes, I do share the same concerns as Warren Mundine."
Shadow minister for infrastructure, transport and regional development Bridget McKenzie also hit out at the electoral agency. 
"By presenting the facts in a partisan way, to influence a certain outcome in people's thinking, I think is the wrong behaviour from the AEC," she said.
The AEC have rejected allegations its advertisements are biased towards a Yes vote, saying it takes "neutrality very seriously".
"The campaign being discussed is about encouraging Indigenous Australians to enrol – that is all," a statement read. 
"It is a result of funding from the previous federal government and part of delivering on a bi-partisan direction from Parliament to the AEC to take action to further increase Indigenous enrolment."
The electoral agency noted Indigenous enrolment was sitting about 84.5, per cent, which is below the overall national enrolment rate of 97.2 per cent
"The tagline and imagery has been used in AEC communication about Indigenous enrolment for a decade – well before the 2023 referendum obviously. It is part of our Indigenous Electoral Participation Program," a statement read.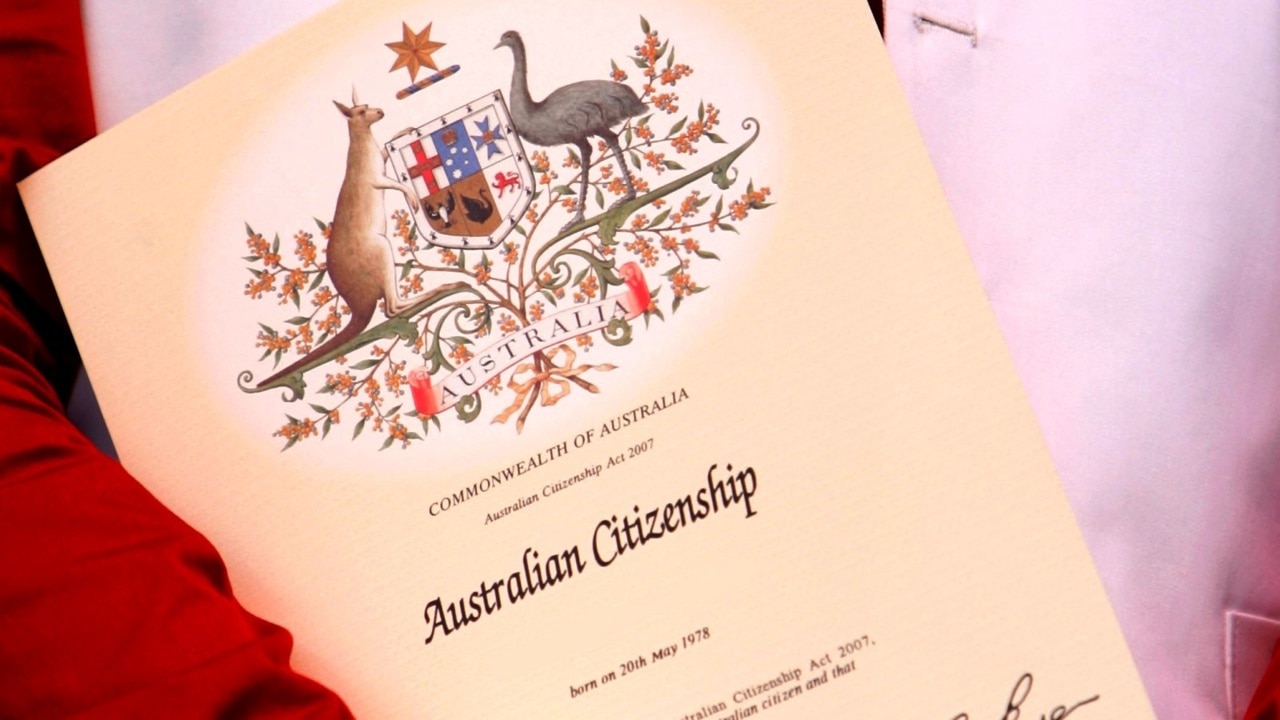 The AEC argued it communicates about Indigenous enrolment "in the same manner" as it would for any under-represented cohort, such as youth. 
"Research tells you that it is effective when communicating with Indigenous Australians to use Indigenous artwork and people, much in the same manner that communication with youth is more effective when youth are represented," it said. 
Speaking to Englishheadline Australia, Mr Mundine said he did not accept the AEC's response that the advertisements in question are not biased. 
"You look at the ads that are going out and that. You got an organisation which is supposed to be impartial, there's no impartiality within this, there's subtle Yes comments and everything in it," he said on Afternoon Agenda on Friday. 
"I reject totally what the Australian Electoral Commission says and it really starts to put in place doubts about how this referendum will be conducted."
The businessman believed the Voice referendum was dividing the nation. 
"They (the Australian people) are understanding that this referendum isn't about uniting the country, it's already dividing the country," he said.
"You only have to look at my social media and the hatred and the threats that come through and that… and you seen a campaign that is going to get nasty."
Mr Mundine also cited a recent senate estimates hearing where an electoral commissioner warned of threatening social media commentary about the Voice in the lead up to the referendum. 
Yes Alliance Campaign Director Dean Parkin defended the AEC, believing the ads were in response to people asking for more information about the Voice campaign and referendum.  
"They want more information about the referendum, how we can get involved as voters," Mr Parkin told Englishheadline Australia host Tom Connell on Friday. 
"I think the AEC is doing its job, people have been seeking this information for a long time.
"We particularly know for Aboriginal and Torres Strait Islander people, getting people enrolled and ready to vote is a very important task and… we want people to be involved in the referendum.
"I just think that this is part of the process leading us to the referendum."
Asked if the AEC was indirectly strengthening the Yes vote by increasing the enrolments of Indigenous Australians, Mr Parkin said: "I don't think you can draw that line."