[title_words_as_hashtags

People who use vapes have been found to be ingesting an alarming number of poisonous substances which can cause serious damage.
Premier Annastacia Palaszczuk requested parliament's Environment Committee to investigate vapes amid concerns consumers were unaware what the fruit flavoured smoking devices contain.
The results revealed "staggering" amounts of nicotine along with toxic chemicals including arsenic and formaldehyde – group 1 human carcinogen.
The committee analysed the chemical composition of 17 e-liquid samples currently available of the Queensland vape market.
E-cigarettes are often branded in bright colours and flavoured with fruits and sweeteners – such as IGET Bar Grape Ice and HQD Cuvie Plus Strawberry Watermelon – making them more appealing than traditional cigarettes.
Every vape tested contained some levels of nicotine with some measuring up to 47,000 milligrams per kilogram which would mean a 5ml vape is the equivalent of six packets of cigarettes, according to the Courier Mail.
The tested samples also contained at least two carbonyl compounds, formaldehyde and acetaldehyde, which can damage DNA and prevent the body from repairing damage.
All samples also contained Volatile Organic Compounds which are typically used in the manufacture of paints, pharmaceuticals and refrigerants.
The tested vapes were also filled with arsenic, zinc and other toxic metals including lead, mercury, nickel, chromium, antimony, aluminium, iron, nickel, barium, manganese, copper, strontium and vanadium.
Many of the heavy metals found in vapes can cause cancer, cause mutations, affect reproduction and result in neurological abnormalities.
Premier Palaszczuk said she called for the study to educate the public about what they are inhaling when vaping. 
"I asked the Health and Environment Committee to look at this issue and these results are staggering," she said.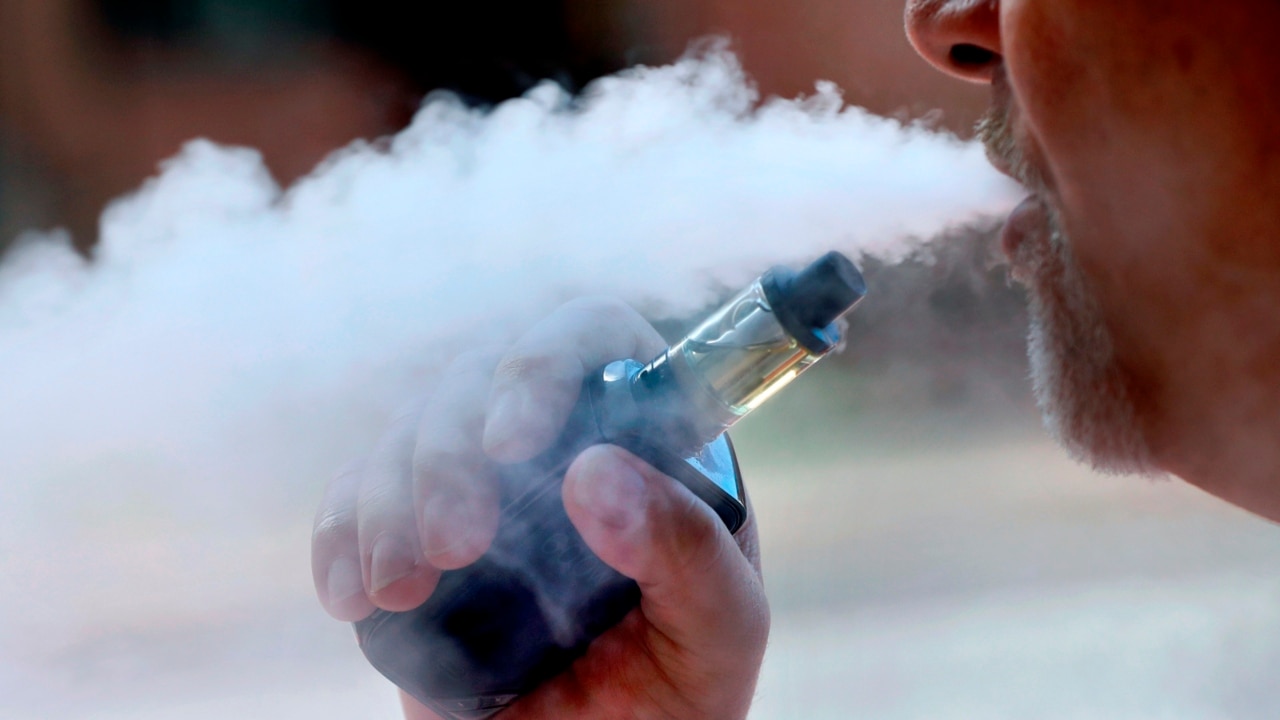 "There are people who might think vaping is safer than smoking or, indeed, harmless. These test results should make those people think again."
Health Minister Shannon Fentiman described the results as "confronting" and hoped they would raise awareness to the dangers of vaping.
"We know vapes are becoming more popular, especially with younger people, and these results make it clear that what is inside them is extremely dangerous," she said.
"This week, our government passed a bill to strengthen controls on smoking and vaping, including harsher penalties for anyone selling or storing illegal tobacco."
Under the current laws in Queensland and NSW vapes that contain nicotine can only be obtained through a pharmacy with a prescription.