[title_words_as_hashtags

John Pesutto has challenged Daniel Andrews to a series of public debates, after the Premier made a series of "really strange" comments about him.
On Monday, Mr Pesutto revealed that after "careful consideration", he is against the Voice to Parliament, although he reaffirmed that Liberal MPs are free to vote however they wish on October 14.
Asked why he took so long to establish a position on the Voice to Parliament, Mr Pesutto said it's because his focus has been on holding the government to account.
"I had lots of views that I was entertaining and as I was talking to people and listening to people," he replied, on Wednesday.
"My job, as state opposition leader, is to hold the tired, rotten, and corrupt Andrews government to account.
"Every moment I don't focus on that, the government is getting away with more incompetence and more waste."
In response to Mr Pesutto's position becoming public, Mr Andrews said how Mr Pesutto votes at the referendum is "entirely a matter for him" but that the Liberal leader's position is "confused and meek".
The Premier added that Mr Pesutto is voting against the proposal to "protect his own job" and that he lacks internal authority.
Mr Pesutto said that the Premier's fixation on him is "really strange", and that it would be better for the premier to spend less time on personal observations and more on the Victorian people.
"I'd be open to a public debate with the Premier on some of the issues that are confronting our state," Mr Pesutto said.
"We could host in in the next few weeks, a debate on important issues around the Commonwealth Games, the housing package.
"We could engage all Victorians to be involved in that process and maybe we could hold a series of debates around the state.
"I think that's a better way for the Premier to engage with me."
Mr Pesutto suggested it could first be held at Melbourne Town Hall in front of hundreds of Victorians.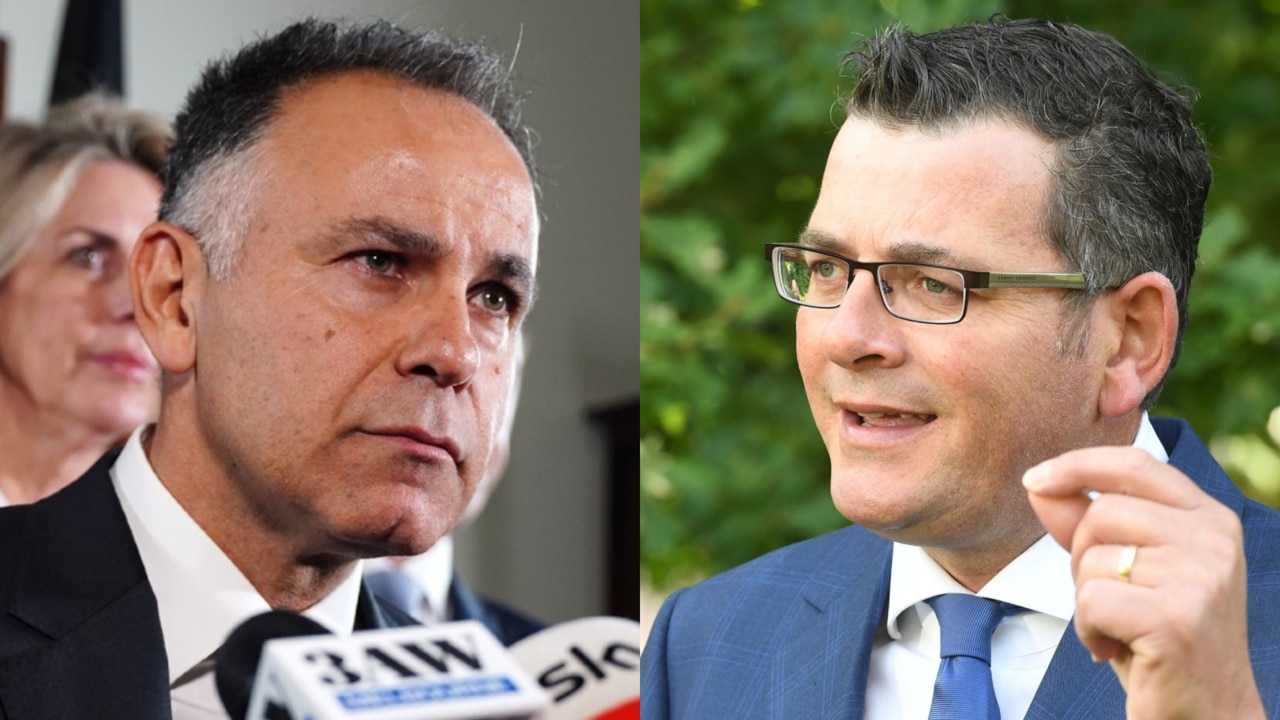 "Let's do something that engages the people a bit more, and if he wants to use a platform like that to make personal observations, he can knock himself out," he said.
"People can turn up; they can ask questions and they can hear from both of us.
"I think that's a better way for the Premier to engage with me. I have no desire or interest in personal reflections on the Premier."
A spokesperson for the government told the Herald Sun that it is focused on "listening to Victorians and doing what matters".
"Making sure patients get the best care by investing in healthcare workers and hospitals, giving our kids the best start and saving families thousands with free kinder and putting power back in the hands of Victorians by bringing back the SEC," the spokesperson said.