[title_words_as_hashtags

Coalition senator Jacinta Price has refused to say whether or not she supports opposition leader Peter Dutton's pledge to hold a second referendum on constitutional recognition if Australians reject the Voice.
Mr Dutton revealed the commitment on Sunday in an exclusive interview with Englishheadline Australia, telling political editor Andrew Clennell that, although he opposes the Voice, he thinks it's "right and respectful" to recognise Indigenous Australians in the Constitution and he would work with the Labor Party to find common ground on the issue.
As shadow minister for Indigenous Australians, Senator Price is a member of the shadow cabinet bound by cabinet solidarity.
However when Englishheadline Australia's Sharri Markson asked her whether she supported holding a second referendum on indigenous recognition (without the Voice), Senator Price said there needed to be "further discussions" in the Coalition partyroom.
"Look at this stage, there are a couple of bridges we've got to cross. The first bridge is getting past this referendum, and that is certainly the focus between now and October 14," Senator Price said on Thursday.
"And there needs to be, obviously, further discussion as to a second referendum within party rooms and determinations made that brings everyone together in agreeance with that."
Senator Price acknowledged the Coalition had a "long-standing position" in terms of constitutional recognition, but when Markson pointed out that it doesn't sound like she supports it "right at this moment", the Northern Territory senator she was "all for process" but her focus was elsewhere.
"Look, I'm all for process and I'm very much consumed with the fact that we're dealing with this referendum at the moment and that for me is my priority," she said.
Mr Dutton clarified his commitment on Wednesday, telling Englishheadline Australia there was "nothing remarkable" in what he had said.
"My first preference is that this referendum doesn't go ahead at all because it's clear the Prime Minister is dividing the country, one in three Labor voters no aren't voting for the Voice," he said on Wednesday night. 
"But I think most Australians want to see a better outcome for Indigenous Australians particularly in places like Alice Springs… (and) I do think there is overwhelming support for constitutional recognition – it's been the policy of the Liberal Party back to John Howard days."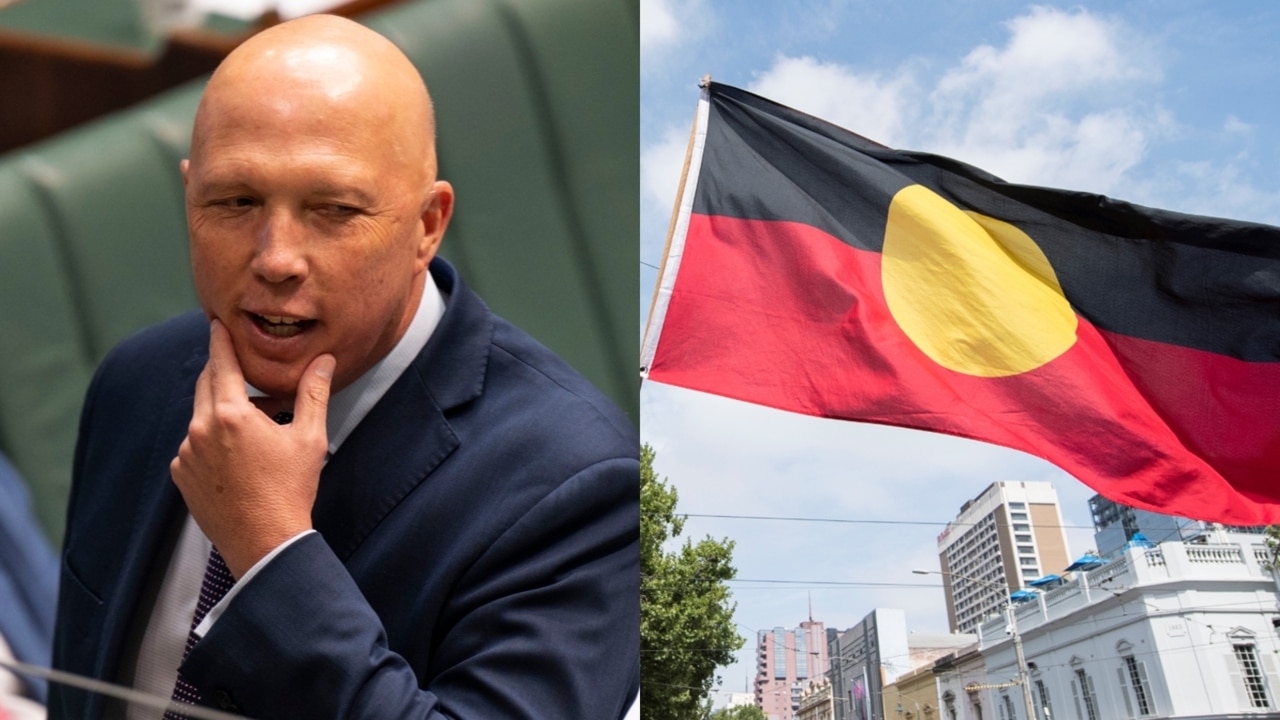 The opposition leader's commitment to hold a second referendum has been dismissed by Yes campaigners, with Voice architect Marcia Langton saying there is "no point in the second referendum because it's not what we want."
Responding to the statements, Senator Price said that the Coalition "have had a long-standing position" and it doesn't align with what Dr Langton wants.
"Marcia says this is not what 'we want', and when Marcia refers to 'we' she's referring to the handful of people that are making these demands and have hitched the Voice entity – unknown, risky, divisive, a permanent entity – on to recognition," the shadow minister said.
"And evidently the polls are certainly showing that Australians don't want the voice. There are a lot of Indigenous Australians who don't want this unknown entity known as the voice, whereas recognition is a completely separate issue."
Senator Price said that the Labor government had "failed to hold constitutional conventions with the Australian people" in order to find a proposal that could get majority support.
The Indigenous senator began to say the Coalition would hold constitutional conventions before seemingly hedging her position.
"Which is certainly, I know, what the Coalition – you know, there's talks within the Coalition – would do is to hold those constitutional conventions to make sure that all Australians are across this issue," she said.