[title_words_as_hashtags

Dozens of flights have been cancelled at Sydney and Melbourne Airports with airlines warning customers to expect delays throughout the day as wild weather and air traffic control shortages wreak havoc on travel plans across the east coast. 
A number of Qantas, Jetstar and Virgin Australia flights have been cancelled or delayed with a lack of air traffic controllers at Brisbane Airport to affect flight movement.
Sydney Airport was limited to single runway operations for about half an hour on Friday morning due to strong winds and scattered storms cells. 
A spokesperson for the airport told SkyNews.com.au as a result airlines have cancelled a number of flights with delays expected throughout the day.
"We encourage passengers to check with their airline regarding the status of their flight," they said. 
Melbourne Airport was also reduced to single runway operations on Friday morning requiring some inbound flights to circle the city's skies.
The weather conditions resulted in outbound delays between 20 to 45 minutes, however, there are currently no further disruptions to inbound flights.
Virgin Australia said a combination of bad weather, air traffic controller shortages and engineering requirements had resulted in cancellations across the network on Friday. 
"We sincerely apologise to our guests for the inconvenience," a Virgin Australia spokesperson told SkyNews.com.au.
"The safety of our guests and crew is our highest priority and further adjustments to our flight schedule may be necessary today.
"In the event of disruption, we will endeavour to proactively communicate with guests in advance. We encourage guests travelling today to check the status of their flight prior to travel."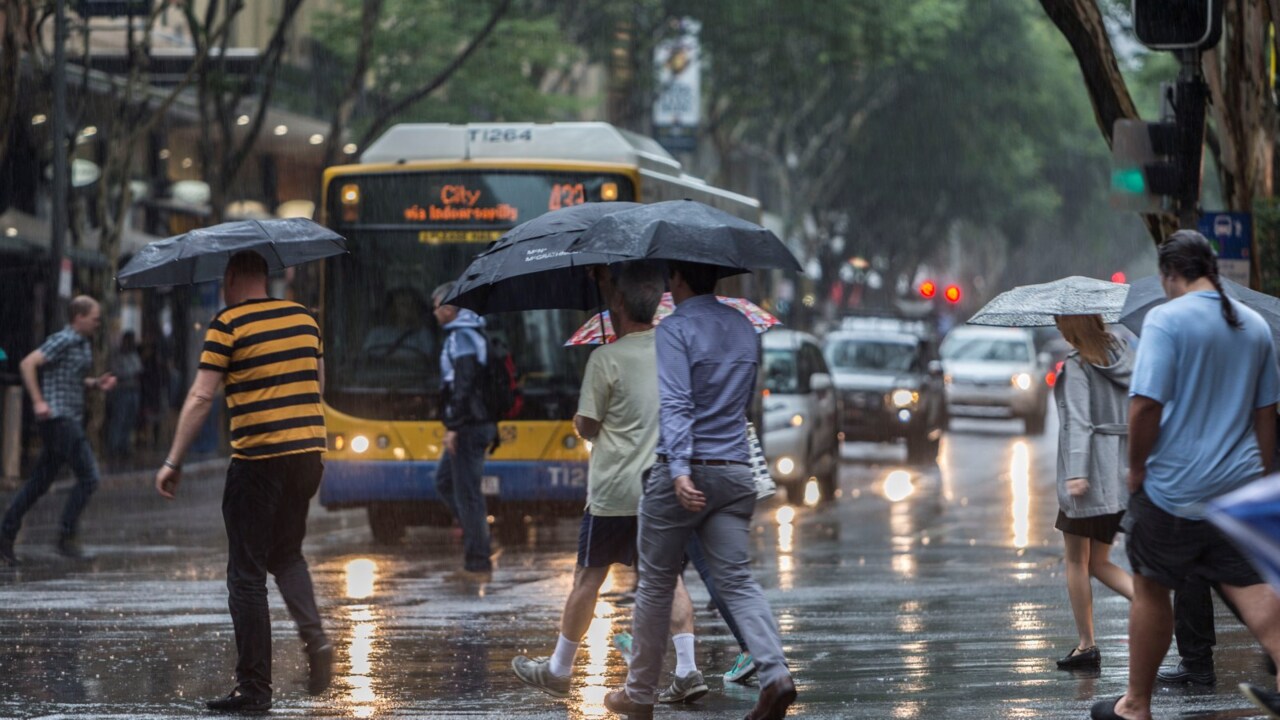 It is understood about 38 Virgin Australia flights were cancelled overnight and on Friday, with subsequent single runway operations at Sydney and Melbourne Airports to cause flow-on effects throughout the network.
A shortage of air traffic controllers between 2pm and 3pm as well as storm activity is also likely to further reduce arrival rates into Brisbane. 
Qantas and Jetstar also confirmed with SkyNews.com.au that weather and air traffic controller shortages were impacting services at Sydney, Brisbane and Melbourne airports.
The Bureau of Meteorology forecast winds could to reach up to 35km/h in Sydney on Friday before subsiding to 25km/h at night. 
The wild weather in Melbourne is also set to ease with wind gusts dropping from 35 to 50km/h in the late morning to 25 to 40 km/h in the afternoon.