[title_words_as_hashtags

Residents of an inner Sydney council are fuming over new rules to bin collection in the area.
From October 8, Inner West Council will be moving away from a weekly collection cycle to a fortnightly one for red bins, which has infuriated residents who believe it will create a stench during the hot summer.
The red bins are for general waste in Inner West Council and are one of four bins the council provides to residents.
Frustrated residents say they weren't given enough forewarning for the change, with angry locals in the affluent harbourside suburb of Balmain venting on Facebook about the changes.
"I'm annoyed at the lack of consultation and disclosure about the changes," one resident wrote in a post which garnered over 150 comments.
"While we need to support the environment and reduce waste, changes need to be carefully planned and implemented, Inner West Council seems to largely just make their own decisions and ignore community feedback.
"Not everyone even has space for (three) bins in a small and overcrowded area like Balmain."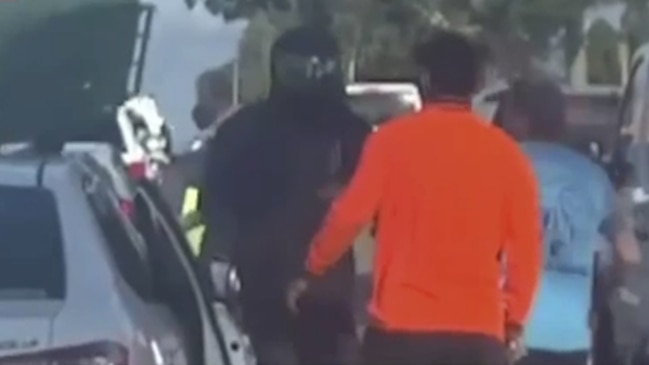 The resident added that smell was an issue with the slower collection times, and he was concerned for neighbours with bins nearer to their homes.
"We don't have babies so no nappies in our bins, but there are plenty of young families around and I feel sorry for them," he said.
"With a very hot summer predicted you'd think winter would be a more suitable time to trial this."
Others said the decision was "out of touch" and unfavourable for residents with babies and pets.
"My only spot that my bins fit is next to my kitchen. I eat a lot of seafood and have cat litter. My bins smell after a few days. I simply can't imagine what they would smell like after a week without collecting," said another resident.
The Inner West Council has been plagued by rubbish collection issues in recent months.
Earlier in the year, a frustrated resident took to social media to vent about the Council's lax bin rules.
She posted a photo of an overflowing bin in a local park, captioned: "Every weekend our once lovely local park looks like this. Once a week is obviously not sufficient."
Local councillors and MP were quick to comment on the post and arranged for extra collection at local parks, but frustrated locals still unloaded in the comments section about their poor experiences with rubbish collection.  
A spokesperson for Inner West Council told News.com.au that food recycling would be "challenging at first" but would make a significant environmental impact.
"Diverting food and garden waste from landfill is the single biggest thing we can do as a community to help combat climate change," he said.
"After the initial rollout in October, we will review the data and we have the resources to make modifications and changes if necessary."
The program is expected to save ratepayers more than $370,000 in landfill feeds and offset the equivalent of a month's worth of electricity for the average household.