[title_words_as_hashtags

Energy Minister Chris Bowen has released new analysis which shows replacing coal fired plants with nuclear could cost the country $387 billion.
In a direct response to Opposition Leader Peter Dutton's push for nuclear power to form part of the transition to net zero, Mr Bowen claimed the research showed such a push flew in the face of "economics and reason".
"The opposition want to trump the benefits of non-commercial SMR (small modular reactor) technology, without owning up to the cost and how they intend to pay for it," he said.
"Peter Dutton and the opposition need to explain why Australians will be slugged with a $387 billion cost burden for a nuclear energy plan that flies in the face of economics and reason.
"After nine years of energy policy chaos, rather than finally embracing a clean, cheap, safe and secure renewable future, all the Coalition can promise is a multibillion-dollar nuclear-flavoured energy policy."
According to the analysis, which is based on modelling from the 2022-23 GenCost report developed by the CSIRO and AEMO, it would take the construction of 71 nuclear power plants to fully replace the 21,300 megawatts of electricity produced by existing coal power stations.
An estimated capital cost of $18,167/kW for small modular reactors in 2030 would mean a hit of up to $25,000 per taxpayer to make the switch, which the government claims places the total cost 20 times higher than it's own Rewiring the Nation energy policy.
The GenCost report found capital costs for large-scale solar and onshore wind projects would be $1,058/kW and $1,989/kW, respectively, in 2030, significantly lower than the nuclear option.
However, Mr Bowen's analysis also assumes that the cost of replacing coal with nuclear would be entirely borne by the government, with no accounting for the potential of assistance from the private sector.
The opposition has suggested business could play a role in the switch, although it has not provided details of what level of involvement it would expect them to have.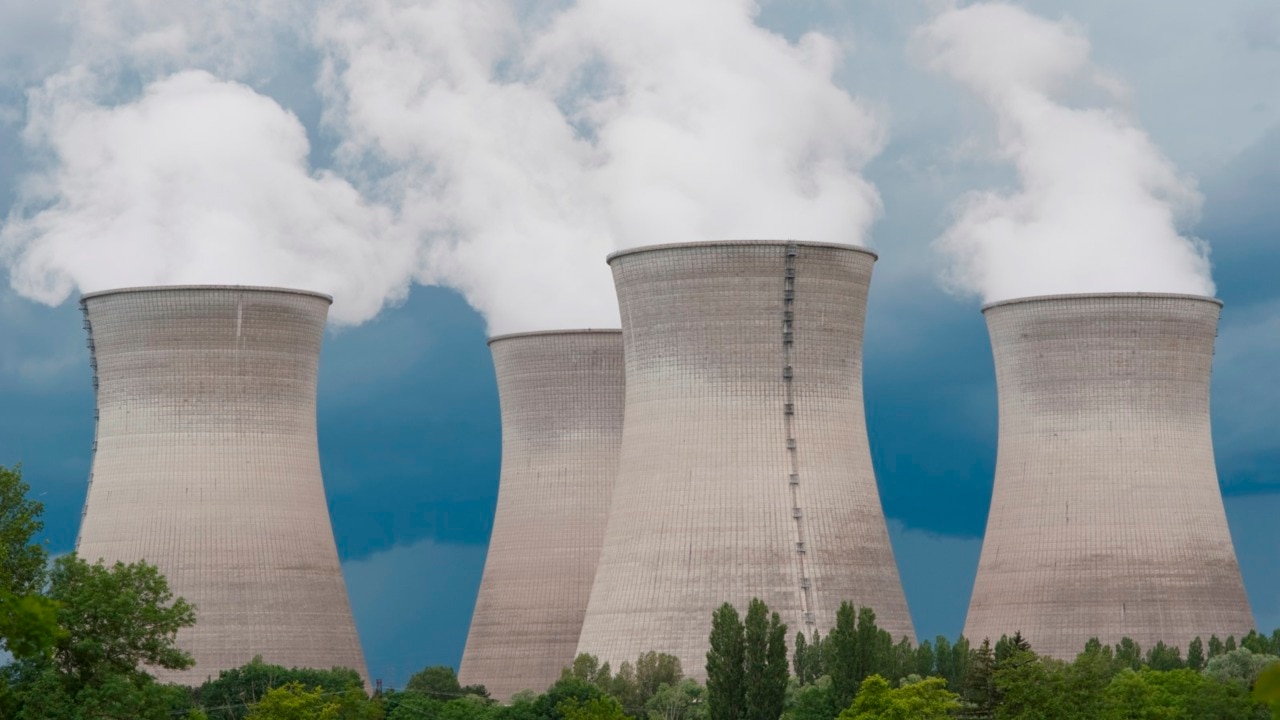 Speaking to Englishheadline Australia on Monday, Nationals MP Keith Pitt labelled the government's claims a "stunt" and flagged there were inconsistencies in the report which meant any analysis was unreliable.
"This is the team who bought you the modelling that said your power price was going down by $275," he said.
"I think it's a stunt. Chris Bowen and the Labor Party have built their house of cards on the GenCost report as it's base, that's been discredited entirely.
"The GenCost report, I was on a Committee which looked at that we had, evidence from people who put it together, they said they got the cost for nuclear from a consultant, the consultant said they got it from a website, the owner of the website said that it had never existed and they dispute it entirely."