[title_words_as_hashtags

Qatar Airways has officially ruled out appearing at the Senate hearing into bilateral air service agreements despite the inquiry's focus on the airline's rejected bid.
The Select Committee on Commonwealth Bilateral Air Service Agreements was formed after the government's decision to block Qatar Airways' bid to increase its flights in Australia caused significant backlash.
The Senate inquiry will begin on Tuesday and is due to examine the blocking of Qatar Airways' proposal as well as the broader issue of competition in Australia's aviation sector.
Labor Senator Tony Sheldon revealed on Monday the Gulf carrier's chief executive, Akbar Al Baker, had declined an invite to appear at the first public hearing on Tuesday in Sydney.
The Senator was critical of Mr Al Baker, who recently gave an interview to CNN expressing his disappointment with the Australian government for rejecting the Qatar bid.
"If the Liberals and Nationals want to give Qatar's state-owned airline open entry, the Senate needs to scrutinise its practices, including its involvement in the ongoing Qatar corruption scandal at the European Parliament, and its widely criticised labour practices," Senator Sheldon said.
"Mr Al Baker should front up to this inquiry rather than provide commentary about Australia from the other side of the world."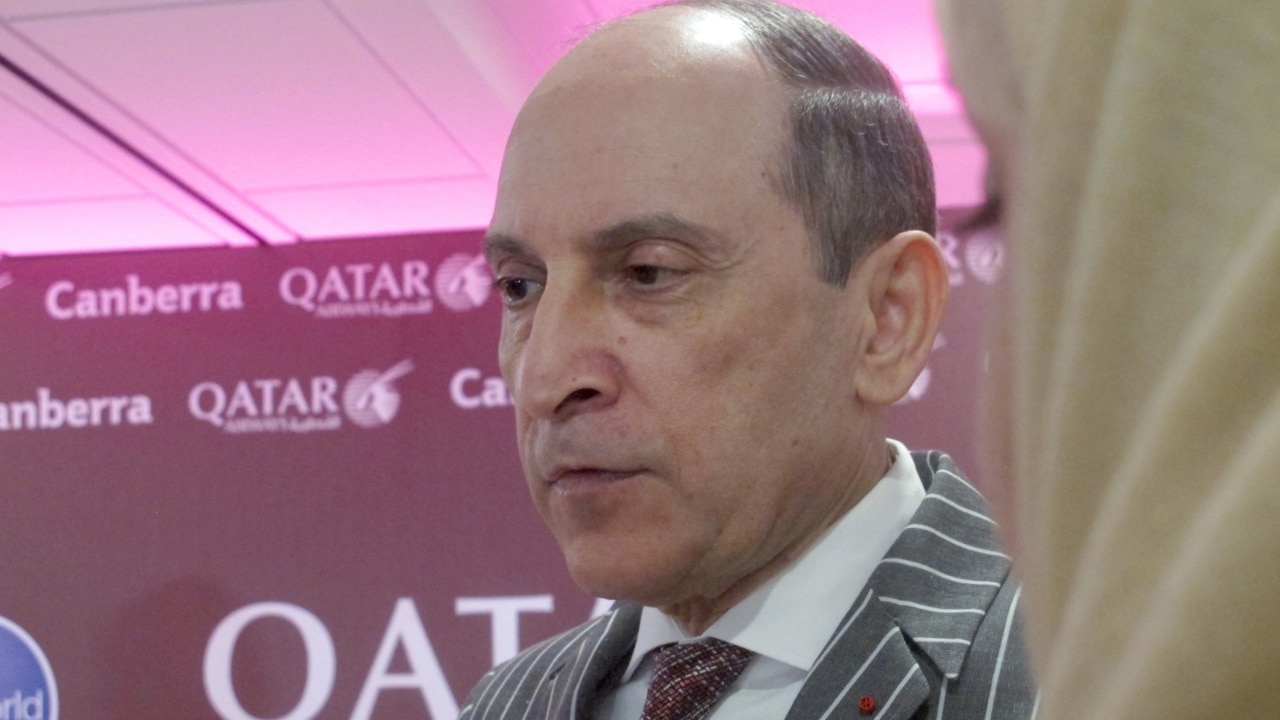 Nationals Senator Bridget McKenzie, who is chairing the inquiry, said the short time frame of the invite may have played a factor in Mr Al Baker's lack of attendance.
The airline could still send representatives for future hearings, scheduled to take place later this month.
"Obviously given the short time frames – the invitations went out just on Friday – three days ago," she told Englishheadline Australia.
She confirmed both Qatar's Mr Al Baker and former Qantas boss Alan Joyce had been invited to appear at the inquiry.
Emirates and Rex Group are also expected to appear at some stage during the inquiry. 
Senator McKenzie told Englishheadline that Tuesday's hearing would focus on witnesses who can discuss the issues unfolding at Sydney Airport, such as slot hoarding.
She described slot hoarding as "babysitting for anti-competitive reasons" and noted Virgin and Qantas were the main perpetrators of the practice at Sydney Airport.
Transport Minister Catherine King declined to comply with an order for production from the Senate for documents relating to her decision and has since gone on two weeks' leave.
The leave was allegedly planned prior to the Senate inquiry being planned.