[title_words_as_hashtags

Prominent No campaigner Warren Mundine clarified his comments about two key matters that have divided his side of the campaign in the lead up to the Voice to Parliament referendum.
The Indigenous leader sparked questions over the weekend when he said he supported treaties and changing the Australia Day date – a stance that is in direction opposition of his fellow campaigners.
He also suggested voting No to the Voice will make a treaty between First Nations people and government more likely.
"One of the things about this debate is that I have always been honest even though I know people on my side don't agree with me on these two issues and that's treaties and that's changing the date," he told ABC Insiders on Sunday.  
Mr Mundine clarified his remarks on Englishheadline Australia on Monday, saying he was talking about land use agreements.
"These things have huge commercial outcomes for Aboriginal people in regards to jobs, in regards to training, in regards to running their own business and it's done a tremendous job for Aboriginal communities," he said.
"That's what I'm talking about. I'm talking about those land use agreements, I'm talking about how they have had a massive impact for Aboriginal people."
It comes after Opposition Leader Peter Dutton earlier knocked back Mr Mundine's suggestion there may be a treaty.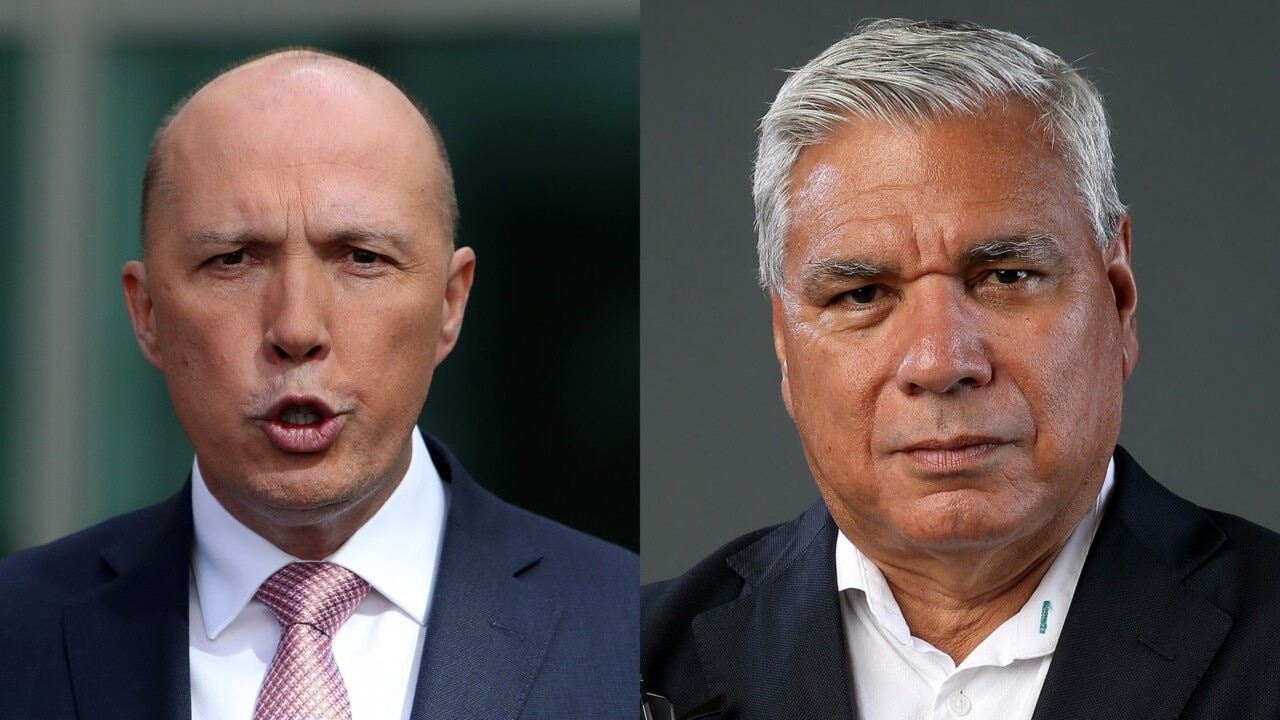 "I have been very clear that a government I lead will not enter into billions of dollars of treaty negotiations," he said on Monday.
Shadow Indigenous affairs minister Jacinta Price has also previously condemned calls for treaties. 
Mr Mundine reiterated his opposition for the Voice, claiming Indigenous Australians already have rights.
"You've got a lie, which is the Voice, because Aboriginal people have a voice and through native title and through land rights," he said.
"Aboriginal people have about 55 per cent of the land mass of Australia in their ownership and they have an incredible contribution to the Australian economy through mining and through energy and through agriculture.
"This whole thing is sort of a side show from how this is a threat to our constitution. This is the problem with the Voice."
Mr Mundine said the focus should be on Indigenous Australians struggling rather than figures occupying the Voice debate.
"We shouldn't be looking at Warren Mundine, or Noel Pearson, or Marcia Langton, because we're doing quite well," he said.
"We should be looking at the people who are struggling and focus on them."