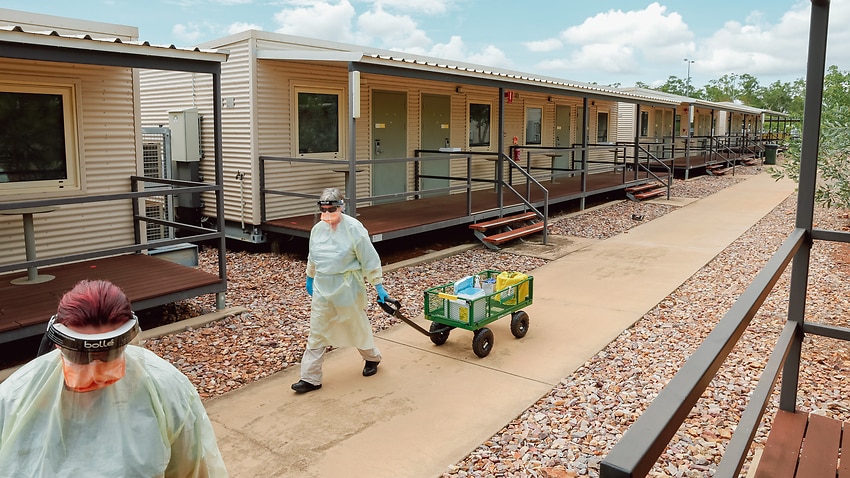 A search is underway for three people who allegedly fled a Northern Territory COVID-19 quarantine facility near Darwin.
Police say the trio jumped the fence at The National Resilience about 4.30am on Wednesday and left the area.
Officers are searching for the group as staff at the facility work to identify who the absconders are.


.
#Manhunt #underway #people #escape #Howard #Springs #quarantine #facility